Following the US intelligence agencies investigations, conclusions has been made that Vladimir Putin ordered a cyber-hacking to boost Trump wins the previous US presidential elections.
After the White House sanctions Russia and expelled their 35 diplomats, it was a surprise to a young Russian Hacker Alisa Shevchenko to learn that her company was included in the list.
The White House claims her company guilty of helping the Russian president interfere with the US elections.
From the facts sheet released by the Obama administration, her company ZOR, provided the GRU with technical research and development.
Alisa Shevchenko, being a talented bright Russian hacker, is known to have been working with major companies in the realms of exploiting vulnerabilities that might exist in their systems.
The computer geek had dropped out of three universities as she didn't enjoy the structure of the university course.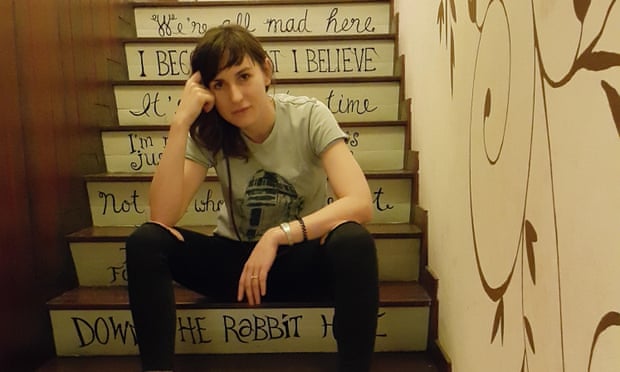 (-via)
She's largely self-taught and in 2004, she advanced her skills having joined a Russian cybersecurity firm, Kaspersky Lab
Later, she set up her own company, Esage which later changed to ZOR of which now both of these names are on the US sanctions
She is a specialist in finding the so-called "zero-days", previously undisclosed software bugs that could leave companies vulnerable to attackers.
Her special computer cybersecurity skills has lead governments believed to be Russia searched for her but she had always rejected their offers enjoying she had not been threatened or intimidated as a result.
She claimed she had never worked for any government but always open to work with honest and open people she feels good about.
Of now, she works as "one-man army" as ZOR was closed more than a year ago saying it wastoo difficult and expensiveto do the requisite public relations work required to keep and run up the business.
The US sanctions to Russia and some companies has gain a wide spread across the news coverage and the internet. Alisa has spoken out against the sanctions given to her.
(-via)
She was furious, denying to have ever knowingly worked for the kremlin suggesting that the US authorities were guilty either of "a technically incompetent misinterpretation of the facts" or might have been fooled by a counterfeit in order to frame her company.
To her, anyone could have frame her company to the list including her competitors, US intelligence or even Russian intelligence.
Alisa had define her company as helpless and she doesn't have any power or money to shrug off the blame.
As you might expect, Donald Trump has definitely ignored the report by the intelligence claiming his WIN was aided by Vladimir Putin.
(-via)
Donald Trump over time has insisted Kremlin hacking has no effect on the outcome of the journey to the US presidency.
Findings of the CIA, FBI and NSA revealed that Vladimir Putin'ordered an influence campaign in 2016 aimed at the U.S. presidential election.'
From the reports, it understood that kremlin had tried their achievements to a long-standing desire toundermine the United States led liberal democratic order,the promotion of which Russian president and other top senior Russian leaders takes as a great threat to Russia and Vladimir Putin's regime'
The United States intelligence believes the servers of the Democratic Party was intruded by a Fancy Bear group, Sofacy or APT29.
These groups is believed to have been working for the GRU, the Russia's military intelligence in which the hacked emails were then leaked- possibly through an intermediary like Assange and WikiLeaks.
(-via)
From speculations, many analysts have said it seems very likely that Russian state actors are behind Fancy Bear but Putin has all denied any Russian involvement in interfering I the election.
Putin suggested the blame had arouse due to the sour grapes from the losing side and failed diplomatic relationship over their time in office.
To Putin, there is going to be high hopes that the incoming administration will help improve the crocked relationship
Of now, Shevchenko said she isn't ready nor do she wants to travel to the United States. Maybe due to her heavy weights laid upon her company by the US intelligence.
Share Your Views In Comments Below